About Dark Places
About Dark Places
About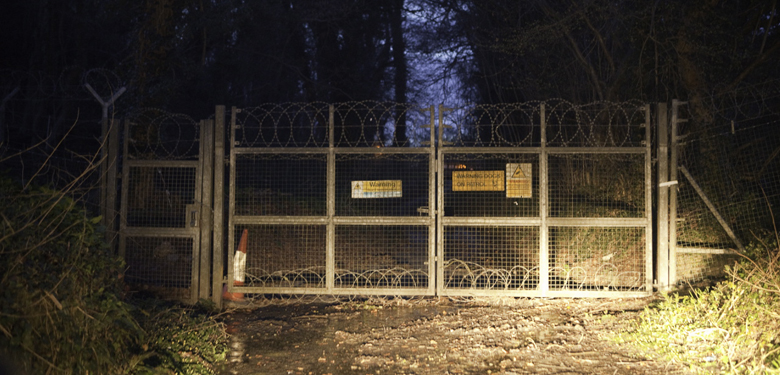 Office of Experiments.
This work was first shown publicly at the exhibition 'Dark Places' curated by Office of Experiments with John Hansard Gallery, Arts Catalyst and SCAN in 2009-10. This site was publicly launched on 13th December 2010.
In developing the work for this exhibition, we imagined the construction of an alternative and experimental knowledge source that in turn maps all other sites of knowledge, as they exist in the UK Landscape. A 'Field Guide to Dark Places' is the first of these experimental resources, and aims to draw on and develop responses to the vast infrastructure of the techno-scientific and industrial / military complex, probing aesthetic, political and philosophical questions around spaces that are inaccessible or in some cases secret. (for reasons varying from simple understanding to physical and security issues - the performance as the writer Foucault would state of 'heterotopias').
Overall, the Overt Research Project is vast and so our aim was initially to start with an experience of physical sites within reach of John Hansard Gallery. Our research of these sites has led us to create experimental methods which in turn led to a number of installations, that can be seen by going to the John Hansard Gallery entry on this site (Southampton).
Whilst our own researchers, specifically Neal White and Steve Rowell, largely conducted research for the Dark Places Field Guide, our aim now is to extend the scale of this work by opening up this resource to enthusiasts, amateur scientists and urban explorers. If you would like to take part, we ask that you attend a physical event, as critical to our work is the link between the imaginary and the real - often confounded by pure virtual experience. We have run a number of events at which you can register to become an official Overt Researcher. These have most frequently included 'Critical Excursions'.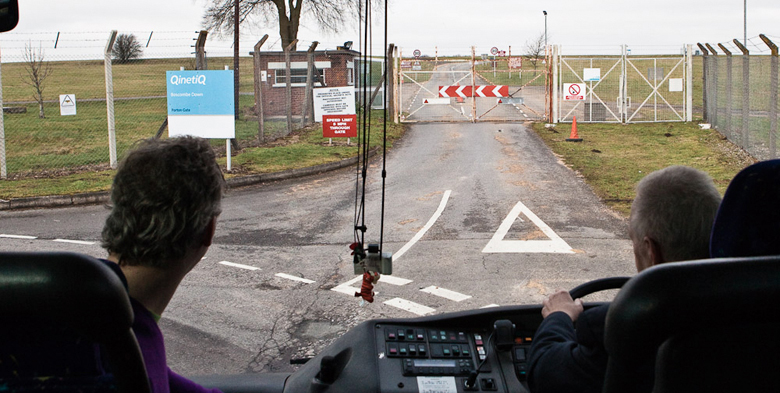 New Scientist Blog - New Scientists take.
Angela Last Blog - A Mutable Matter reflection.
Geoforum Editorial - Theoretical Framing by Dr Gail Davis for the Scholarly Journal Geoforum.

BLUEPRINT has published an extensive six page full colour featureon office of Experiments Dark Places project in the April 2010 Edition. Only available as a printed publication.
Experimental Ruins
In the summer we ran a Critical Excursion in the form of a one day workshop "Experimental Ruins", which included a walking tour and investigation of abandoned laboratories, a foreground to the next stage of the Overt Research Project.
'Experimental Ruins' will be based through the exploration of Outer London in 2010-11. Using experimental methods derived from contemporary archaeology, we will be turning our attention to a new framing of sites and their temporary remainders;
"We are aware of the effect of social, technological and scientific progress as a form of rapid geology in urban / suburbia, with new sediments concealing old forms, as new systems and structures continually replace the old. This is the progressive effect of a technical and rational culture, the search for increasing traction on space and matter, as virtual spaces take the place of the indeterminate traces of human and animal life. Models replace organisms, simulators supplant laboratories, and movement of atoms are integrated into networks of bits. To explore experimental ruins is to engage with the range of knowledge, materials and sites relating to such developments and their histories. From experimental practices, to standard research methods, from archives to archaeology, from conspiracy theory to hard scientific fact, we want to use this material to explore the realities and myths that are the remainders of progress."
Office of Experiments Statement on Experimental Ruins
If you would like more information on how to get involved in Experimental Ruins or to attend a future 'Critical Excursion', please please contact us using the Enquiries form at the bottom of the page.

Credits
The Dark Places Field Guide was commissioned by The Arts Catalyst, who provide ongoing support to Office of Experiments and help us to keep the Overt Research Project as autonomous as possible from institutional processes. Dark Places was co-curated by Office of Experiments with Stephen Foster and staff of John Hansard Gallery, SCAN and The Arts Catalyst. The Office of Experiments' Overt Research Project is also supported by UCL Department of Geography and The Media School, Bournemouth University.
Office of Experiments
Director of Experiments - Neal White (UK)
Director of International Research - Steve Rowell (USA)
Technical Director - Lisa Haskell (UK)
The Overt Research Project database has been implemented and realised by Lisa Haskell using Drupal. Design by Mark Shufflebottom.