The Autonomous Researcher Collection
Sun, 12/12/10 - 22:31 - admin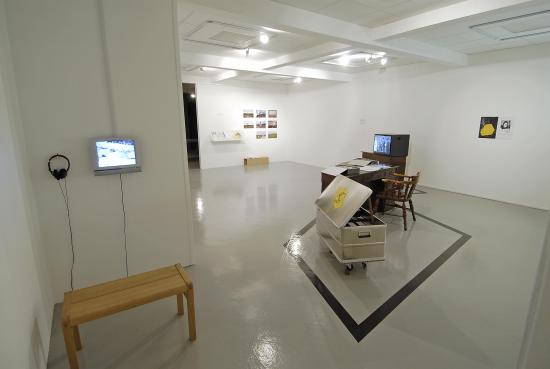 Field Notes
The Mike Kenner Archive
Following research into Dark Places, we met with the extraordinary researcher Mike Kenner. His archive was donated to the Office of Experiments in 2009, and is the first archive in a new Office of Experiments resource - The Autonomous Research Collection or the ARC.
This collection of thousands of documents were obtained following over thirty years of research and FOI (Freedom of Information) requests by Mike Kenner into the activities at the Biochemical Research Centre at Porton Down, Wiltshire (referred to as MRE) and other sensitive research establishments. The documentation contains photographs, de-classified but restricted secret and top-secret documents, cabinet office and official correspondence, experimental data, images, diagrams , analysis, video, photographs, newspaper cuttings etc. Many of these highlight experiments that had a significant impact in the region of Weymouth in the UK, with experiment conducted on the public using live pathogens, largely through around Lyme Bay. Far from being historic research alone, Kenner's work points to controversy generated by what may well be ongoing scientific trials and experiments, continuing to this day and often concealed from the public in plain sight.
The Archive itself is available for public exhibition or physical display and has been seen in a number of venues. Tales from the ARC was exhibited at Dark Places exhibition at John Hansard Gallery, and since at Experimentality Conference at Lancaster University. Extracts from The Mike Kenner Archive have also been on display at UCL, and formed the basis for the micro-display "Proving Grounds of Coast and Sea" as part of the ExLab at Bridport Arts Centre - near to where much of the experimental activity took place.
The Mike Kenner Archive comes in an Aluminium Container with 352 folders stored in 12 Box Files with a corresponding Catalogue for searching and retrieving specific documents.
For more detailed information, use the Enquiries form or check the other resources on the website.