Corsham Computer Centre
Tue, 10/03/09 - 16:26 - researcher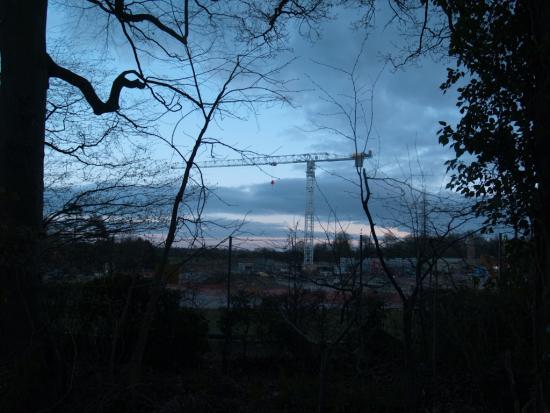 Field Notes
The Corsham Computer Centre (CCC) along with RAF Rudloe Manor and the RAF Corsham, is centred around a range of sites, with ground facilities and installations giving access to subterranean spaces used for defense, communications, media and most recently data storage. CCC is by and large a communications facility for UK defence operations.
The underground sites are known through their varied historical functions and relationship to certain Home Defence Arrangements including Central Government War Headquarters - through the PYTHON concept.
These codewords, which are now in the public domain, were given to the Central Goverment War Headquarters (CGWHQ), located in Corsham Underground Site No. 3. They were used in the following order:
SUBTERFUGE
STOCKWELL
BURLINGTON
TURNSTILE
CHANTICLEER
PERIPHERAL
EYEGLASS
For more information please place a request to the Mike Kenner Archive
CCC, as it is labelled on signs leading from the town, is very easy to approach. However, there are significant and widespread surveillance cameras, and if you approach too closely, there is strong evidence to suggest you will be approached by security forces. Certain elements of the MOD base are heavily protected and others at CCC seem to simply look like civilian commercial arrangements. Often these spaces are also heavily securitised too however.
On our visit (April 09) there was significant construction on the site, and there have recently been stories running in national newspapers of Corshams new use as a data storage/ server centre. BBC also has a site dedicated to the former nuclear underground base, which is a very largely empty space which houses original cold-war kitchens, canteens, telecommunications hubs. However, with many conspiracy theories and rumour's around the site, it also seems that the war of words and mis-information are part of Corsham's identity, with speculation of the veracity of claims for its current use meeting constant and ongoing scrutiny by a large community attracted to its secret history.
Working with Mike Kenner, Office of Experiments has obtained significant historical and technical data on the site, layout and former functions of the subterranean space. A display of underground maps from Corsham and the FOIA letter which allowed this information to be made publicly available was shown in UCL Clositers, London Sept - Jan 09 as part of an Office of Experiments Display on Mike Kenner Archive - Corsham Section.