Diamond Light Source
Tue, 10/03/09 - 16:26 - researcher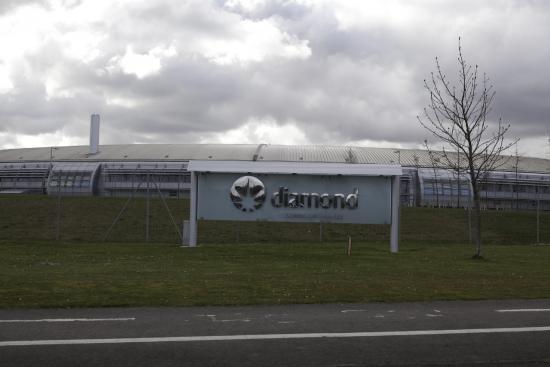 Field Notes
The Diamond Synchotron - this is not a building, but a giant machine, called a synchrotron. A synchrotron is a huge scientific machine designed to produce very intense beams of x-rays, infrared and ultraviolet light, called synchrotron light.
Arguably the most significant investment made in recent years in the UK's science complex, the facility supports ground-breaking research in the life, physical and environmental sciences. Diamond became operational on schedule in January 2007. The Company is a Joint Venture funded by the UK Government through STFC (86%) and the Wellcome Trust (14%).
A most rewarding visit. This site visit coincided with a visitor's day. Not being aware of this fact, we approached the guardhouse and were ushered through after we said we in all innocence 'we are just visiting'. We parked up inside the grounds, and as it was also a weekend and therefore peaceful, we meandered around all the site taking photographs. Only when we entered Diamond Synchrotron building itself, did we realise the mistake - our name was not on the list - presumably a registered and vetted list. At this point, we had a quick look around at the information display, but were told we could not go on the guided tour. Our inadvertent hosts seemed nervous, and we decided to leave.