Flat Time House- former base of The Office of Experiments
Wed, 21/01/09 - 22:40 - admin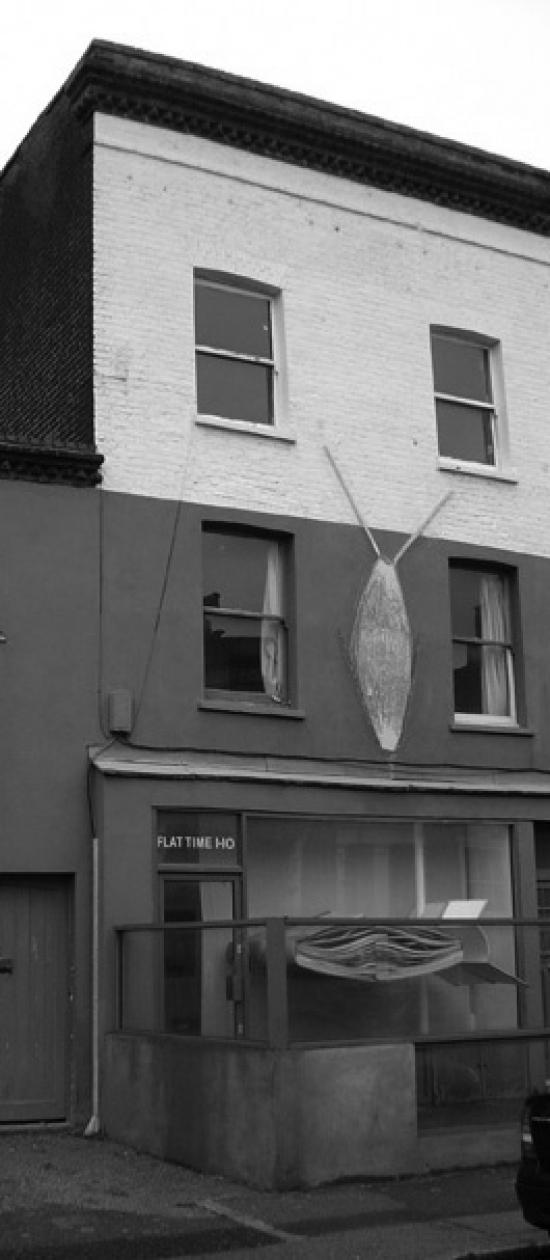 Field Notes
Flat Time House, Former home of John Latham, Peckham , London. (2006 -9 )
The Office of Experiments [OOE] is an experimental institution. It has been developing its role through experiments in collaborative projects, and is a dynamic non-fixed entity.
The 'institutional' impulse that lies behind The Office of Experiments original initiation stemmed from the need to develop an umbrella structure through which experimental practitioners in divergent and separated disciplines could collaborate. The model that has since emerged is a critically informed temporary structure, an intentionally fluid institution. This approach draws on rich traditions in process sculpture, in tactical media, socially-engaged practice and new alternative knowledge institutions, and The Office of Experiments has adopted processes from mobile, temporary and networked structures and open and social models of distribution for the creation and archiving of it's work.
Initiated by the artist Neal White in 2004, The Office of Experiments has exhibited internationally in a range of galleries and spaces, recently in 2009 at Casino Foundation for Contemporary Art, Luxembourg, Queens Nails Projects, San Francisco, Peckham Space and Flat Time House in London. In 2010, OOE will continue its research with new work from The Centre for Land Use Interpretation (Utah, 2008-10) to be exhibited at Chelsea Space. Neal White will take part in the exhibition 'The Incidental Person at Apexart, New York in Jan 2010.