Malvern Hills Science Park
Thu, 05/11/09 - 13:14 - admin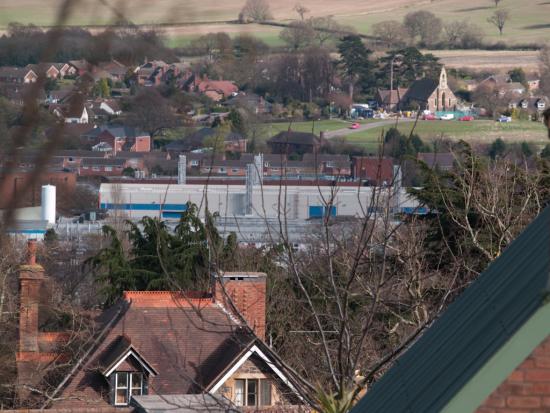 Field Notes
Malvern Hills Science Park
QinetiQ is a joint share holder in this science and technology park with local district council and the county council - Worcestershire . Qinetiq at Malvern Hills specialises in research and technology for Sensors, Electronics and Communications. 'It was at Malvern that many technological breakthroughs have been made in fields as diverse as Radar and LCD panels' - they state. QinetiQ also helps incubator business bridge the gap between commerce and defence research, and provides another example of the companies close interconnectedness not only with MOD, but it claims, enterprise based around defence industry, applied into social and health care sectors.
The park is part of UKSPA, whose mission is to be the authoritative body on the planning, development and the creation of Science Parks that are facilitating the development and management of innovative, high growth, knowledge-based organisations. This model is now used widely by many Universities that are also conducting research and science based enterprises by working with partners in many industry sectors. Quantum Technology Partnership, for example, consists of a number of national and regional universities who have come together to create a national Centre of Excellence in quantum technology based at Malvern.
The Science Park has a 10-acre site on a long lease from QinetiQ. Currently 4 acres has been developed and the remainder is zoned for future expansion.
The site is situated against the impressive backdrop of the Malvern Hills but within the sleepy suburbs of the town of Malvern. The site itself is quietly nestled in amongst the provincial fabric of cul-de-sacs lined with bungalows and twitching net curtains. Immediate vicinity consists of a range of mixed housing stock, undoubtedly belonging to some local employees. The site would seem to be a standard small scale manufacturing, science and technology park and buildings are identified on local business park maps, it is therefore perceived as innocuous. Based on private land, the access is controlled via security gates as with many modern business centres.